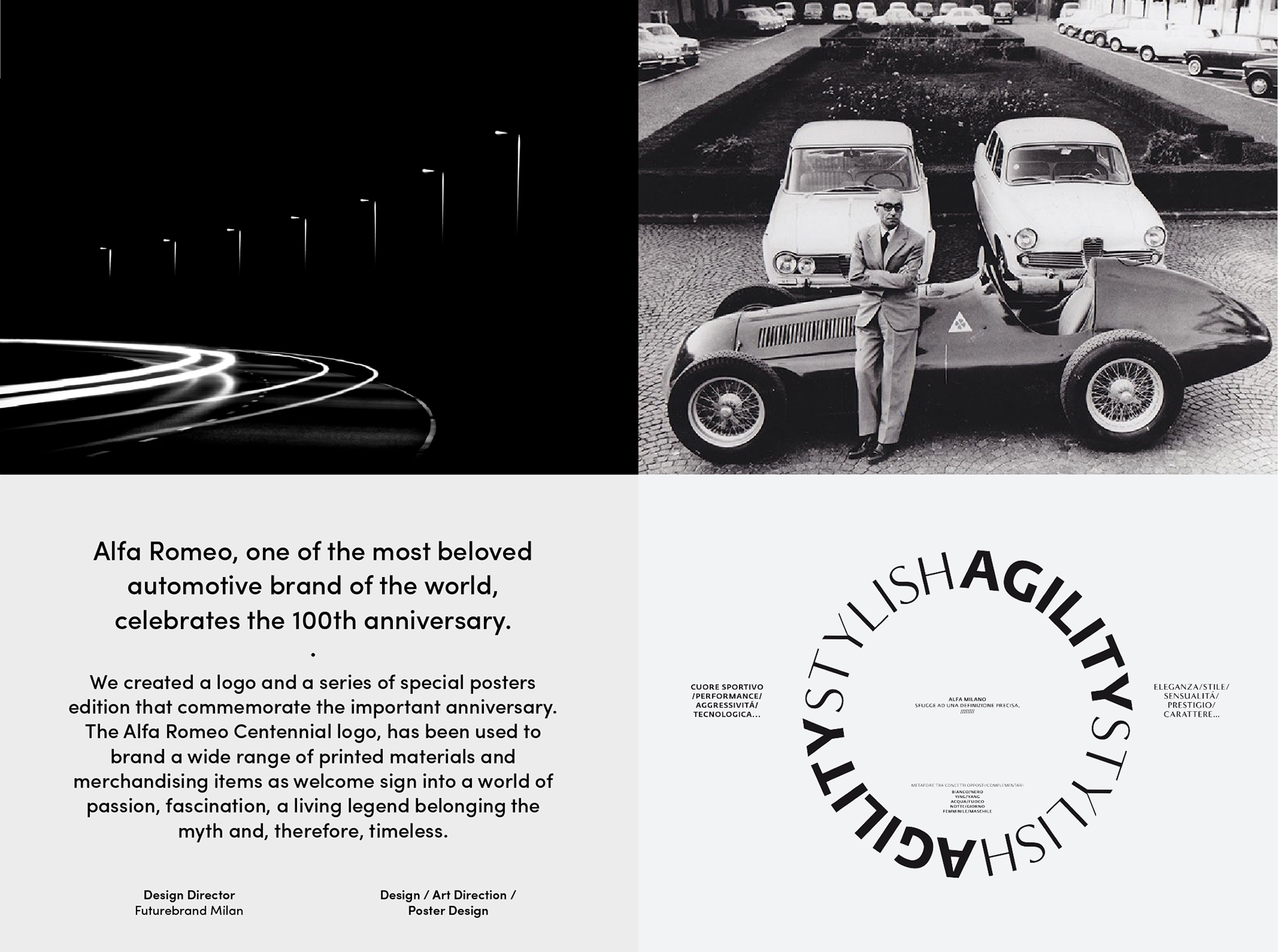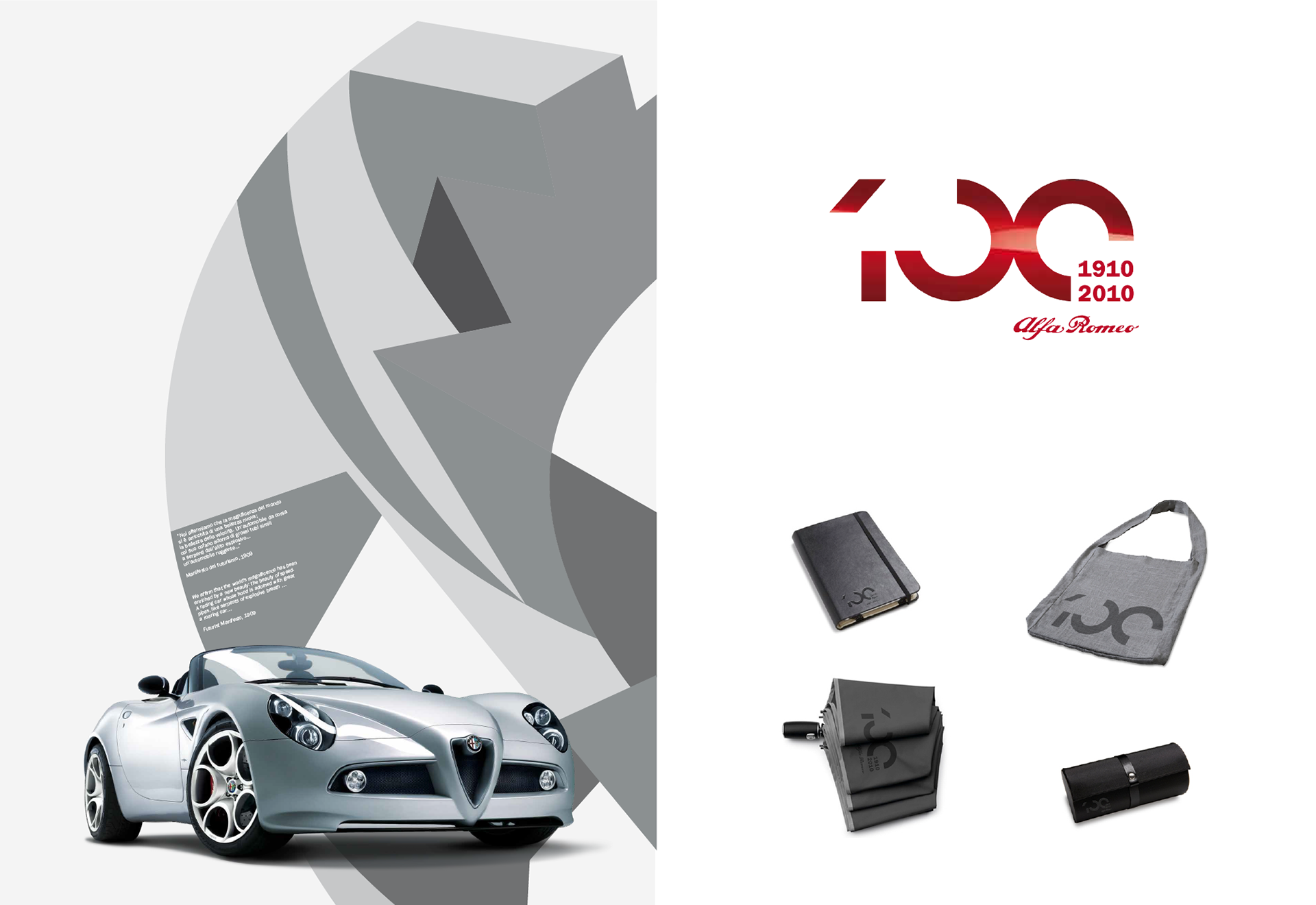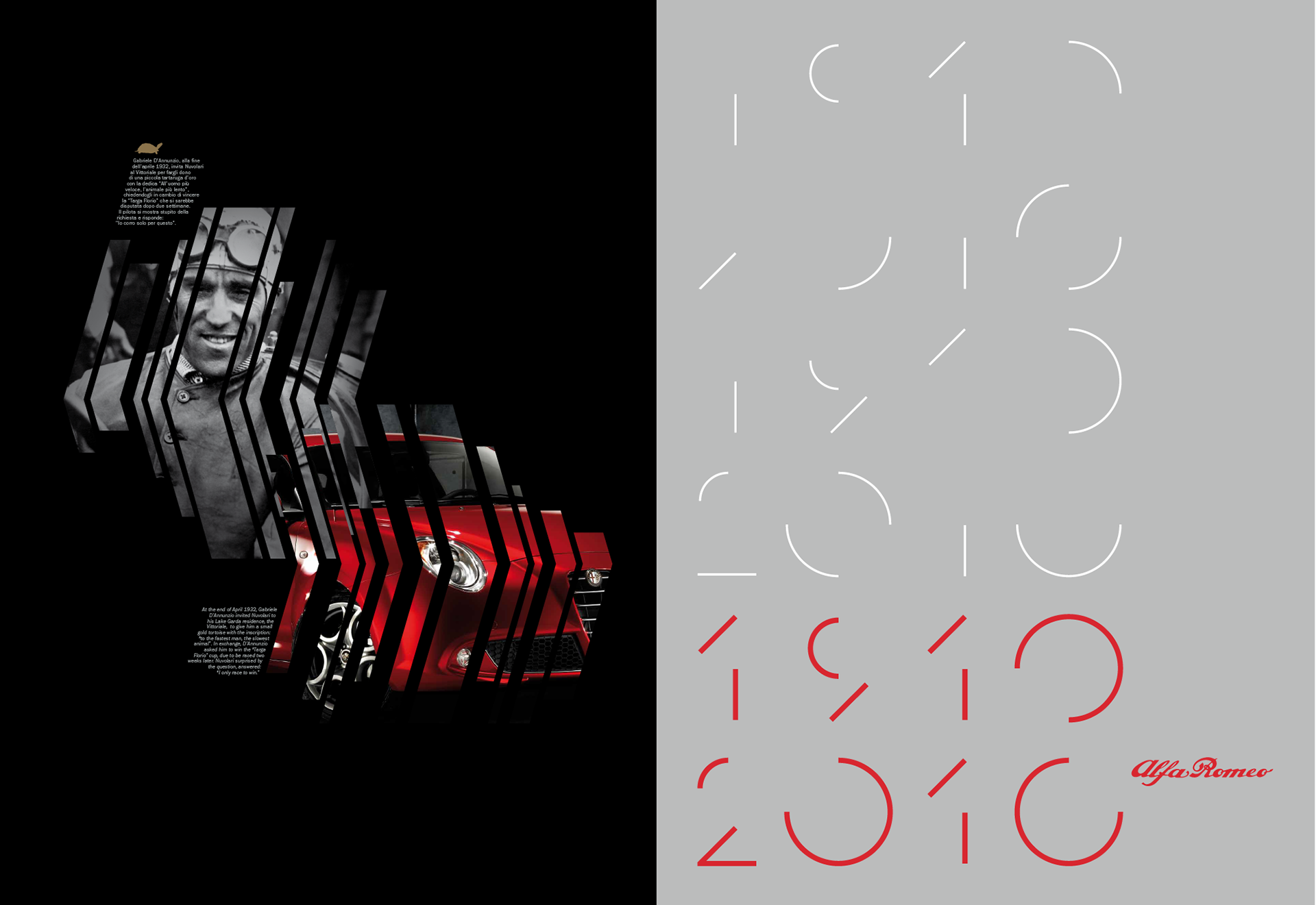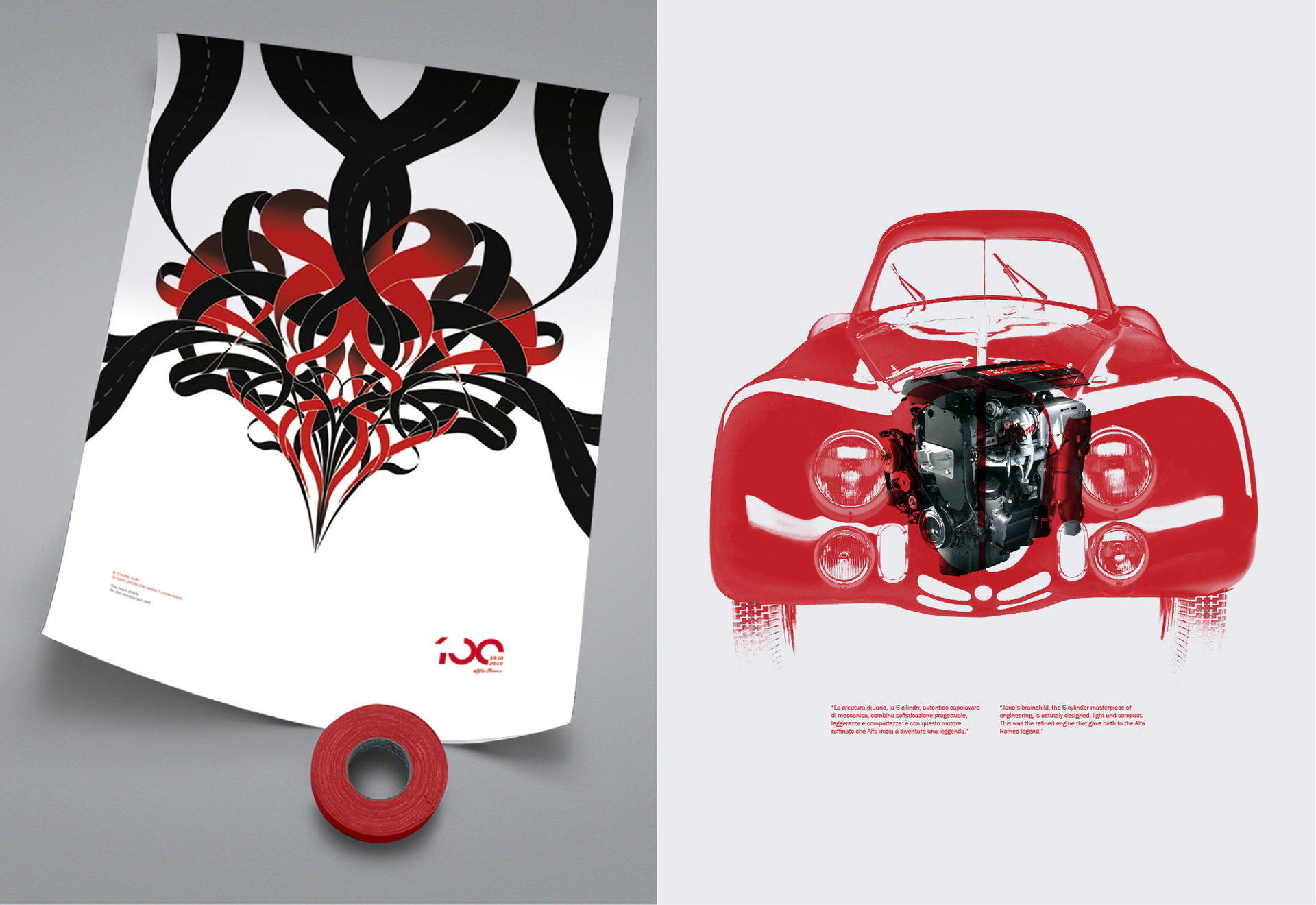 Alfaromeo
•
Alfa Romeo, one of the most beloved automotive brand of the world, celebrates the 100th anniversary.   
We created a logo and a series of special posters edition that commemorate the important anniversary.
The Alfa Romeo Centennial logo, has been used to brand a wide range of printed materials and merchandising
items as welcome sign into a world of passion, fascination, a living legend belonging the myth and, therefore, timeless.
-
Branding / Art Direction / Poster Design
Design Director - Futurebrand Milan